Energizing Chicago's Young Adults

Grab a few pennies and nickels from the jar and saltwater from the kitchen. You now have the necessary ingredients to create a battery in a pinch. Will it be enough to power light in an emergency? You might need to start saving up now.
This summer CLX's Illuminating Energy Pathways programs served 10 Chicago students through two summer Learn and Earn programs focused on building energy career exposure for Black and LatinX youth.
The programs offered students two curriculum tracks to choose from. The first was Empowering Opportunities, a program focused on preparing students for overhead linework (SOC: 49-9051). Dawson Technical Institute provides a direct career pathway to these jobs; however, our research indicates many students aren't aware and or may face barriers to entry.
With support from the Illinois Science & Energy Innovation Foundation (ISEIF), CLX's program provides a bridge to increase exposure and break down barriers for Chicago youth and the institutions that serve them.
To build on this success, in 2021, CLX also launched Empowering Designs, which is a new track for solar and construction careers. The program featured learning exercises in electronic engineering, computer-aided design, and construction best practices with the goal of introducing students to careers in the solar power industry (NAICS: 221114) and to a greater extent, construction (NAICS: 23). Our curriculum was co-developed by Mumkin Studio and Learning Dimensions.
As the larger CLX network wraps up its own summer programming, we are excited to dive deeper into the programs' design below.
Energizing Opportunities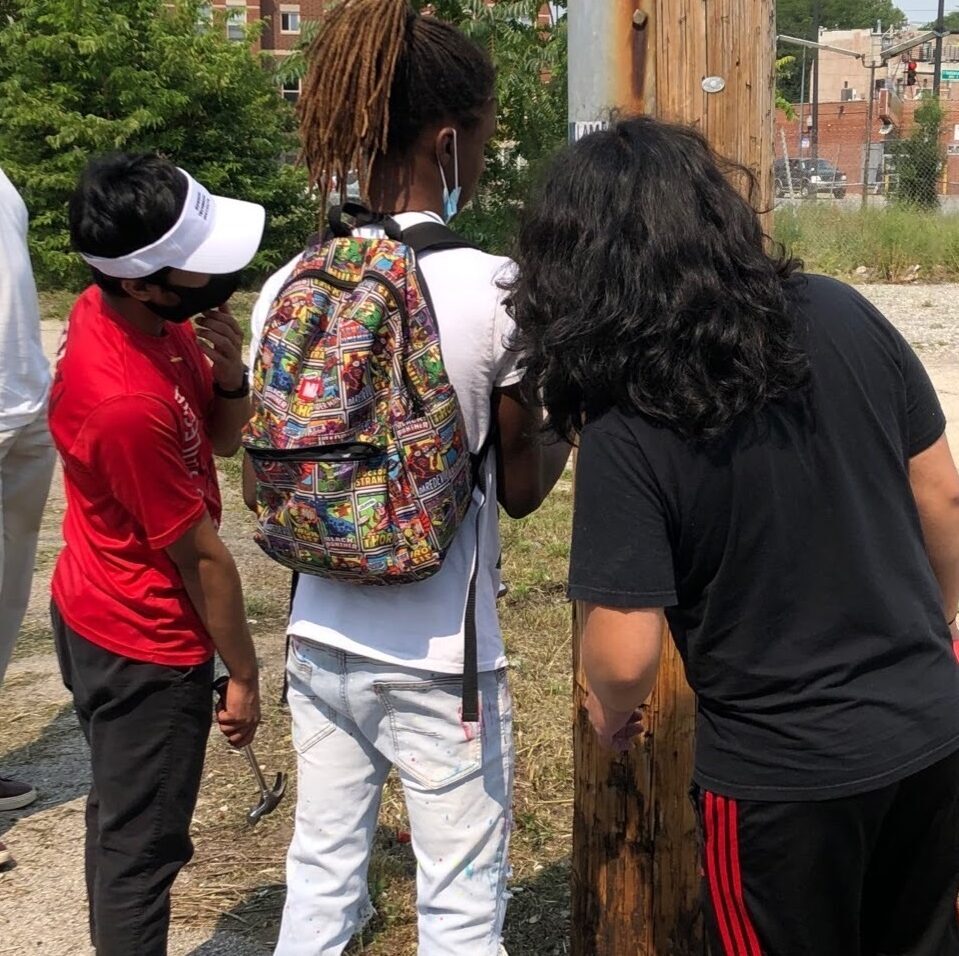 The Energizing Opportunities curriculum offered students days that were split into routine-based activities centered around a group project developing their very own dream school. Every day, students would start by learning how to maintain a healthy lifestyle with regular exercise, which is an essential part of the future career path. They would close by doing reflective activities on their discoveries and received digital badges for 21st century skills.
Just like work, students took on different roles around a project-based learning activity to build an energy-efficient dream school. Those who felt most comfortable with math prepared budget and architectural schematics. Others took leadership in the model's production. Throughout their practice, students supported one another with input and ensured every one of them took a role in the decision-making process. This structure prepared students for a workforce environment filled with routines that depend on teamwork to ensure success and safety.
Empowering Designs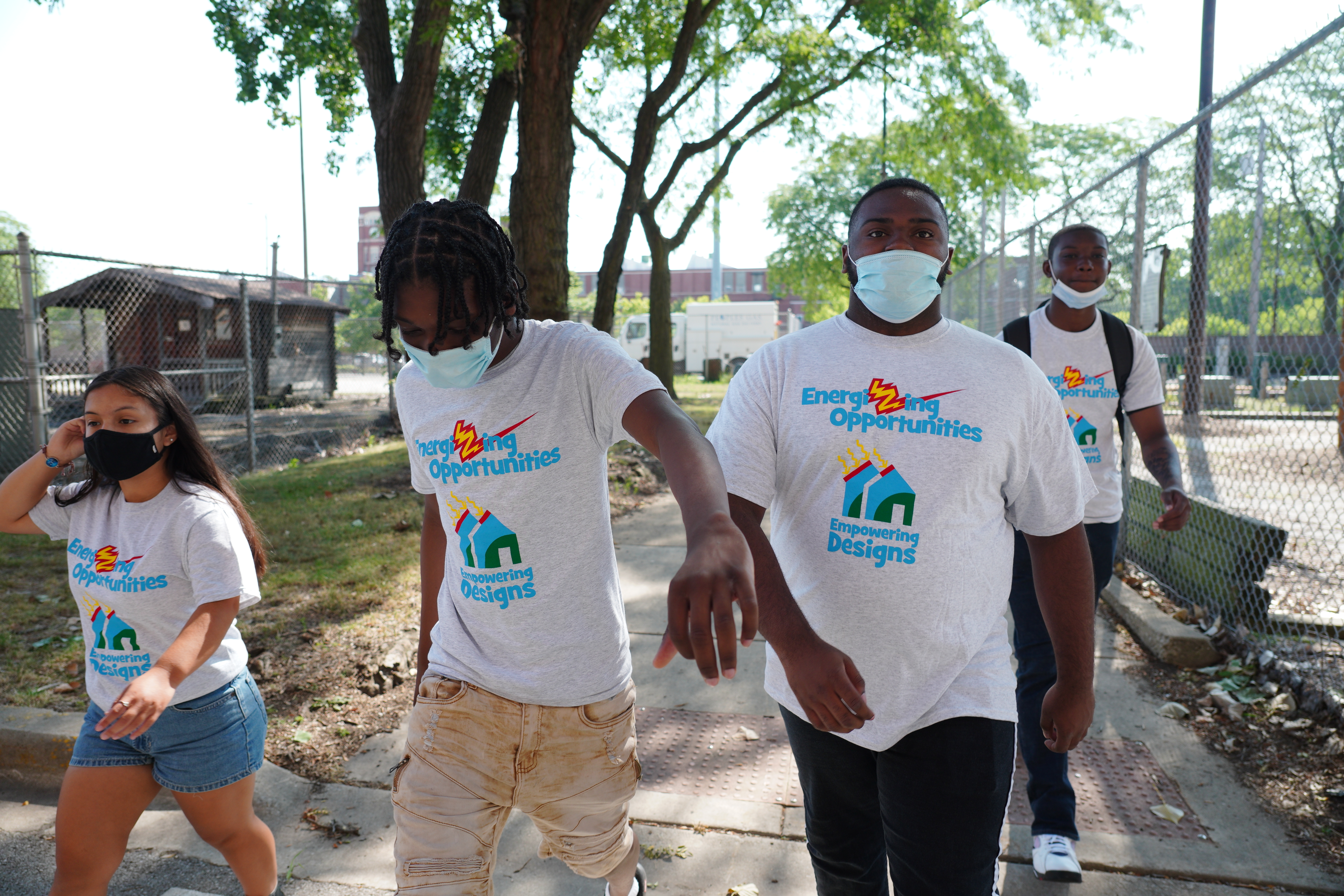 This year's programming proved extremely successful and we could not be more thankful for our supportive partners, our instructors who worked tirelessly, and our amazing students. We are grateful to have been selected to pilot this innovative program that builds a racially equitable pathway of opportunity for Black and Brown youth. This year, 100% of our youth were BIPOC are were both of our instructors.
As the final phase of the work, we are working to connect education and workforce systems like CPS, City Colleges of Chicago, and ComEd. To complete on goal, we will be seeking to transition and find a permanent home for this work. Currently, we are in the process of speaking to community partners that have identified a need for more robust programming.