New Award Honors Out-of-School Time Mentor Named after Brother Mike Hawkins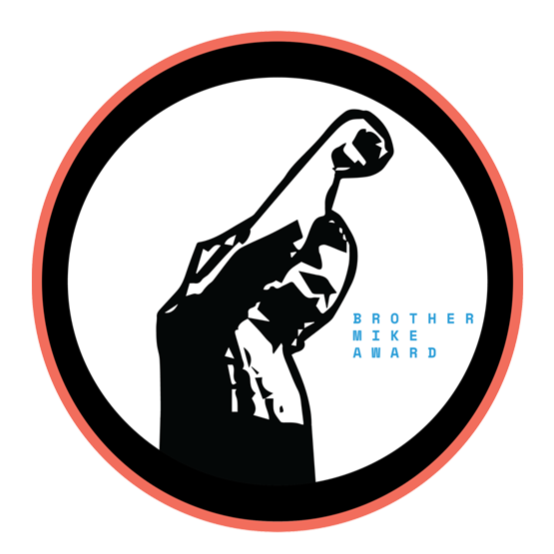 The Chicago Learning Exchange (CLX), Digital Youth Network (DYN), and Chicago Public Library (CPL) have teamed up with Chance the Rapper's non-profit organization, SocialWorks, to create a new award to honor an out-of-school time mentor. The award is called the Brother Mike Award in honor of Chance's mentor, Mike Hawkins, better known as the late Brother Mike.
Although mentors and educators outside of school play an influential role in a young person's life, there is very little recognition of their contributions. This new annual award seeks to begin to remedy this and recognize one outstanding out-of-school time mentor with a no-strings-attached $5,000 award.
Brother Mike was a Chicago-based poet, activist, digital media educator, revolutionary, and mentor. He was a loving partner, coordinator for DYN, member of the CLX network, and the cornerstone of two of the most innovative and popular teen spaces in Chicago—YOUmedia Center at the Harold Washington Public Library and MetaMedia in Evanston. There, he mentored hundreds of youth from middle-school to high-school and beyond.
Although he always encouraged youth to shine bright, he was remarkable and notable in his own right. Some of his former mentees, now well-established figures, like Chance the Rapper, NoName, Malcolm London, and countless others, credit Brother Mike for transforming their lives. Chance the Rapper's nonprofit, SocialWorks, is paying it forward and has generously supported the creation of the inaugural Brother Mike Award.
Justin Cunningham, SocialWorks co-founder added, "Mentors like Brother Mike are essential; they provide guidance, an ear to listen, and give one the courage to see the brilliance inside and act on it. A brilliance that can't always shine in conventional settings. We're proud to support the Brother Mike award, advocating for mentor and student success in all its forms."
The larger hip-hop community has come to endorse the Brother Mike Award including notables such as Vic Mensa, PivotGang, RhymeFest, and others.
Many educators and mentors do their work not for financial gain, but to lead, inspire, and love youth. However, the creators and supporters believe that mentors should be honored and rewarded for their contributions.
By celebrating an educator who continues to embody the ideals of mentorship that Brother Mike exemplified, the group hopes to inspire and ignite more leaders whose everyday work changes lives and honors the life of the quintessential mentor, Brother Mike.
CLX is accepting nominations for the Brother Mike Award. The application opened Friday, September 13 and closes Monday, October 14, 2019. To learn more about the award and eligibility, visit https://clx.fyi/BrotherMikeAward.
Brother Mike shared his light, rhymes, love of young people, and reminded us to bring power to the people. His impact and baton live on through many and now formally through the Brother Mike Award.
Join the efforts on social media via #BrotherMikeAward #BrotherMike #Power2Mentors
About the Chicago Learning Exchange
Chicago Learning Exchange (CLX) is a nonprofit organization that cultivates a growing community of more than 200 organizations to remake learning so that it is driven by learners' interests, enhanced by technology, and connected to opportunities. For more information specifically on the Chicago Learning Exchange, visit www.chicagolx.org or follow CLX on Twitter (@CLXchange), Facebook (@CLXchange), LinkedIn, and Instagram (@CLXchange).
About the Digital Youth Network
Digital Youth Network (DYN) designs learning systems aiming to ensure that all youth, especially the underserved, cultivate the critical skills, literacies and agency necessary to have the opportunity to create lives that are engaged, empowered and successful. Established in 2005 on the south side of Chicago, DYN has supported tens of thousands of young people across the city create pathways around their passions. For over a decade, DYN has established itself not only as a critical resource to the city of Chicago but has also established new frameworks for engaging young people that have been replicated nationally in over 20 cities. For more information on Digital Youth Network, visit http://digitalyouthnetwork.org/ or follow DYN at @digitalyouth or @ExploreChi.
About the Chicago Public Library
Since 1873, Chicago Public Library (CPL) has encouraged lifelong learning by welcoming all people and offering equal access to information, entertainment and knowledge through innovative services and programs, as well as cutting-edge technology. Through its 80 locations, the Library provides free access to a rich collection of materials, both physical and digital, and presents the highest quality author discussions, exhibits and programs for children, teens and adults. CPL received the Social Innovator Award from Chicago Innovation Awards; won a National Medal for Library Services from the Institute for Museum and Library Services; was named the first ever winner of the National Summer Learning Association's Founder's Award in recognition of its Summer Learning Challenge; and was ranked number one in the U.S., and third in the world by an international study of major urban libraries conducted by the Heinrich Heine University Dusseldorf in Germany. For more information, please call (312) 747-4050 or visit chipublib.org. To follow CPL on social media, visit us on Twitter (@chipublib), Facebook (Chicago Public Library), or Instagram (@chicagopubliclibrary).
About SocialWorks
SocialWorks, founded by Grammy-award-winning musician and humanitarian Chance the Rapper, aims to empower the youth through the arts, education, and civic engagement. Since 2016, SocialWorks has created 5 initiatives that present youth the opportunity to learn and act on their passions. SocialWorks' programming focuses on education, mental wellness, homelessness, and performing and literary arts - directly affecting thousands of youth yearly. Through their initiatives, OpenMike, Warmest Winter, Kids of the Kingdom, The New Chance: Arts & Literature Fund, and My State of Mind, SocialWorks hopes to inspire creativity, build dreams, and advocate for youth success in all its forms. To follow SocialWorks on social media, visit us on Twitter (@SocialWorks), Facebook (@SocialWorksChi), and Instagram (@SocialWorks_Chi).