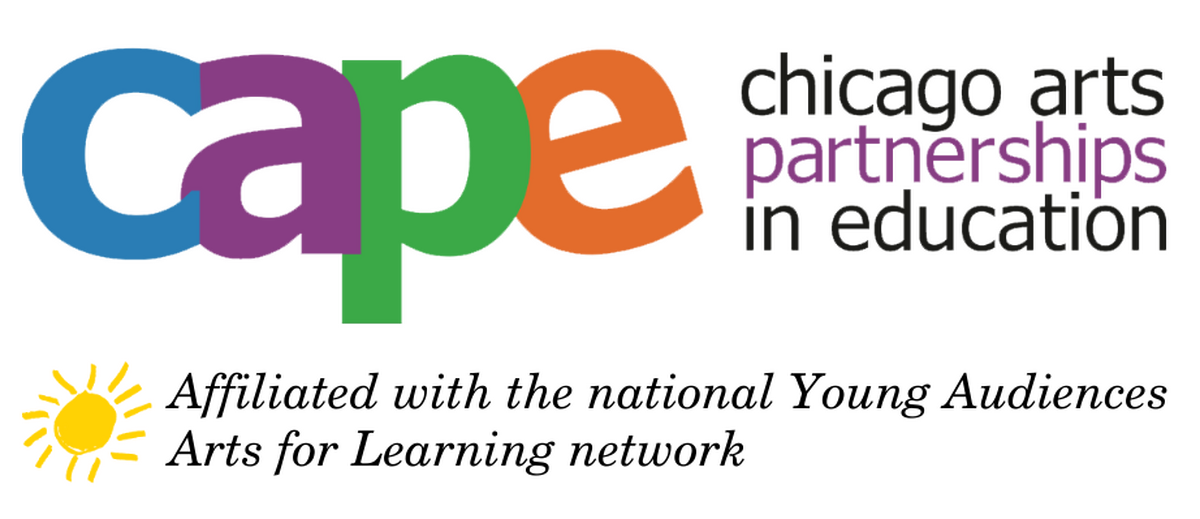 Chicago Arts Partnerships in Education
Chicago Arts Partnerships in Education (CAPE) is a nonprofit organization that offers free arts integration classes. CAPE employs professional artists and school teachers to work collaboratively to create a curriculum that pairs the arts with another aspect of learning development. These arts integration classes bring academics to life through original, creative lessons, leading to improved grades and confidence. Students act as artists and researchers in the classroom as they explore new modes of thinking and engage in contemporary arts practice.
CAPE functions in both the in-school and after-school environments, which is why it fits into CLX's mission of advocating for and connecting with Chicago's OST organizations. In it's after-school Program, Supporting Communities through Arts Learning Environments (SCALE), CAPE allows its teachers and teaching artists to explore new curriculum ideas that exist outside of the parameters of the school day. Teaching partnerships and their students are able to transform the classroom space to one that is more free and experimental without the boundaries of set learning standards that must be reached in the school day.