Remake Learning Days CHI
Annual Chicagoland Festival for the Future of Learning and Work -- Postponed.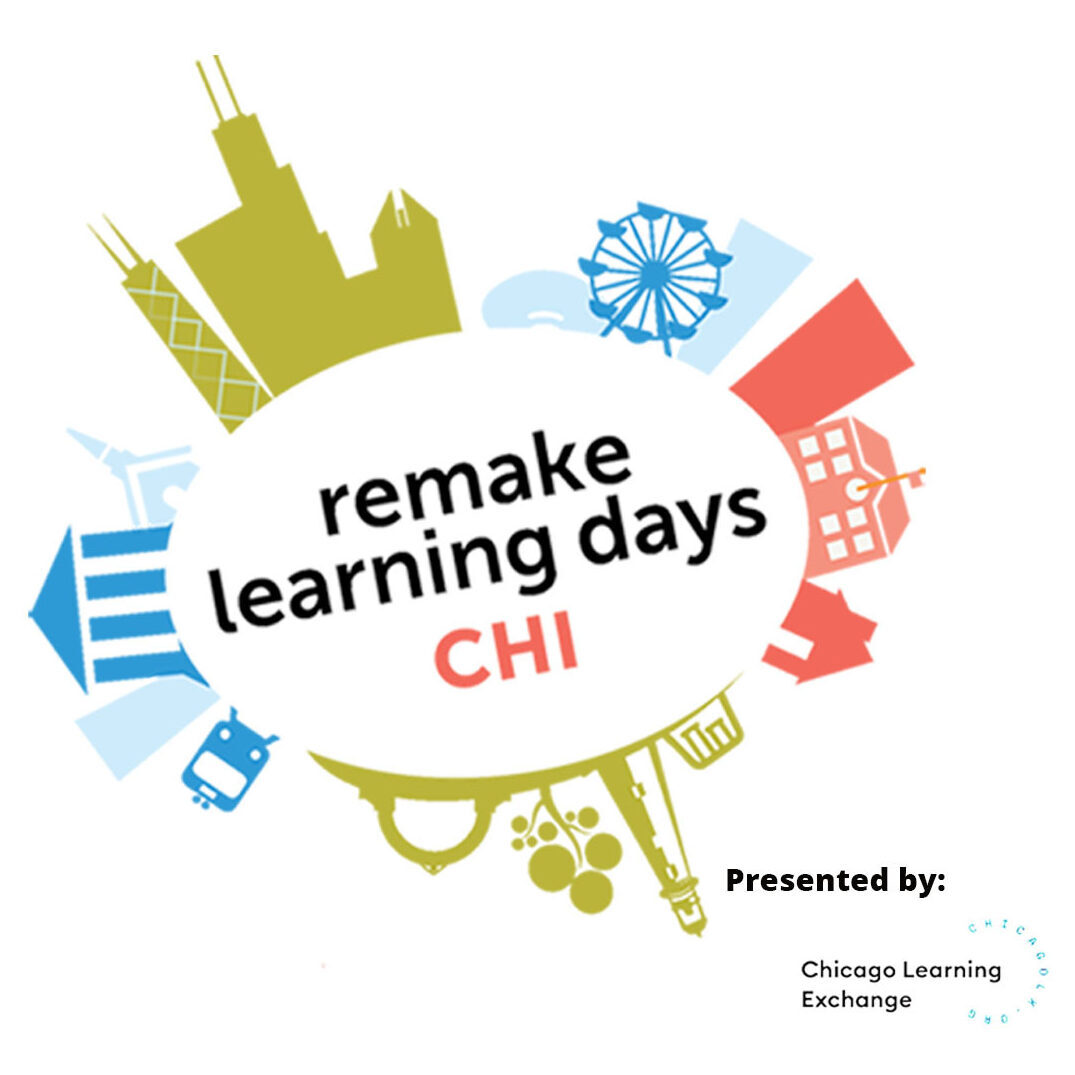 Dear Remake Learning Days CHI Partners,
As we planned for Remake Learning Days CHI (RLD CHI) we were unaware that a pandemic would take place to change the course of how we all function in the workplace, with each other, and in our communities. As we watch the coronavirus (COVID-19) spread around the world, the Chicago Learning Exchange (CLX) and CORE partners have a heightened awareness of our responsibility to our partners and participants during this critical time.
In consultation with the RLD National and other participating cities, we all felt the most responsible and compassionate decision we could make was to postpone the four-day festival until our local and global community was healthy and supportive structures were intact. We hope this decision elevates any unnecessary stress and you can focus on stabilizing immediate needs of your organizations and personal lives.
Thank you to everyone that was preparing to be a part of the festival. We are aiming to have the festival in October and will reach out with a new timeline when things have settled. As the national office said, "If we do this right, together, we just might be part of the healing and hopefulness that our learners, their educators and every community will need."
For now, please help us develop a resources page for families to continue hands-on learning at home. Complete this short survey to be included in our newsletters and website.
Thank you again for your efforts, patience, and understanding during this unpredictable time.



On behalf of RLD CHI core partners,
Sana Jafri, Executive Director
Syda Taylor, RLD CHI Producer
--
We will be back! Imagine thousands of Chicago youth and families exploring hands-on learning by tinkering with 3D printers, creating indoor vertical gardens from recycled 2-liter bottles, and broadcasting community solutions through podcasts.
The Chicago Learning Exchange (CLX), our founding partners—WTTW Kids Chicago, Project Exploration, Chicago City of Learning, Chicago Public Schools Family and Community Engagement in Education, Chicago Park District, and My Chi My Future — and event hosts will turn imagination into reality by creating and presenting Chicagoland's annual future-ready learning festival entitled, Remake Learning Days Chi (RLD CHI).


Watch last year's video recap to see what Chicago's Remake Learning Days festival is all about:


To learn about the 2019 Remake Learning Days CHI experience, check out: https://chicagolx.org/news/rld-chi2019-recap.